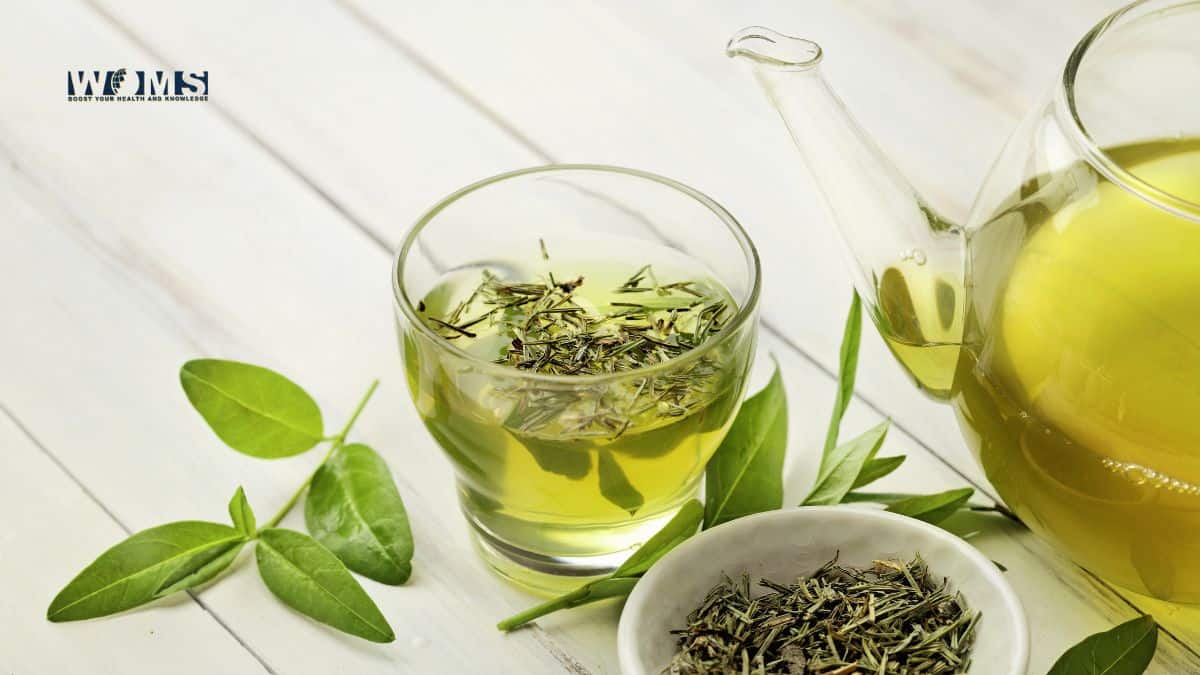 In recent years, the secret is out that green tea not only tastes great but also offers a range of amazing health benefits. But while many love the taste of green tea, it of course isn't for every palette. That's why many health supplement companies use green tea extract as a key ingredient in many of their organic health supplements. By adding green tea extract into a health supplement, people can experience the many health benefits of this tea in an easy and convenient fashion.
But what exactly can green tea do for you? Here, we're taking a closer look at this delicious and healthy beverage and reviewing a few of the top health benefits offered by green tea. After reading this, you'll be amazed at just how much this tea leaf can do for your overall health and wellness. Feeling thirsty? If so, consider a glass of green tea. 
6 Health Benefits of Green Tea
Curious about what green tea could do for you? Take a look at just a few of the amazing health benefits associated with green tea.
1. Packed with antioxidants: antioxidants work to protect your cells from harmful free radicals. They can help you avoid getting sick and boost your overall immune functioning. Additionally, some evidence suggests that antioxidants can also help you burn fat, improve brain functioning, and even protect against certain kinds of cancer. Without a doubt, antioxidants are important.
2. May improve brain function: additionally, green tea can help with brain functioning because it contains some caffeine. Studies show that caffeine in limited quantities can improve brain functioning, such as mood, reaction time, and even memory. Green tea also contains some amino acids that can help with brain function.
3. Burn more fat: most of us could stand to burn a little excess fat, which is why green tea could be the perfect healthy drink to complement a diet. Studies show that green tea can increase fat burning and boost your metabolic rate. This is probably why you'll find some green tea extract in a lot of dietary supplements.
4. Protect your brain from aging: green tea can offer immediate benefits for your brain functioning and it can also protect your brain in the long term. That's right. Some evidence suggests that green tea can protect your brain from aging and associated diseases. The catechin compounds found in green tea may offer various protective effects that can ward off serious brain diseases, such as Alzheimer's disease and Parkinson's disease.
5. May help prevent type-2 diabetes: type-2 diabetes is one of the most widespread health problems affecting Americans. Thus, it's important to address the potential for developing this common health issue. Some studies show that green tea can improve your insulin sensitivity and reduce your overall blood sugar levels.
6. May reduce bad breath and improve oral health: there's no quicker way to turn someone away than a mouthful of bad breath. Studies show that the catechins in green tea can also have oral benefits and suppress the growth of bacteria in your mouth.
What if I Don't Like Green Tea?
Of course, in a perfect world, we'd all love to eat only the best vegetables, fruits, and other healthy foods. But the reality is that it can often be a challenge to focus on the foods and drinks that are best for our overall health. But if you don't much care for green tea (or any type of tea in that case), there's good news. Even if you don't like green tea or struggle getting it into your diet on a regular basis, you can still receive the amazing health benefits. How exactly? From taking an organic health supplement with green tea extract.
You have a few options here. You can go right to the source and actually buy green tea extract supplements. These health supplements, usually available as a pill, powder, or even a gummy, can offer many of the benefits of drinking a glass of green tea in an easy-to-consume way. Another option would be to purchase a health supplement that contains green tea extract. This way, you can address another existing health issue while also receiving some of the benefits of green tea.
For example, a popular tinnitus health supplement, Tinnitus 911, developed by PhytAge Laboratories, is designed to reduce tinnitus symptoms for individuals living with this common hearing problem. But that's not all. This organic, all-natural health supplement also contains green tea extract. Thus, not only can you reduce tinnitus symptoms and improve your overall hearing health, but you can also experience the plethora of health benefits you'd get from green tea. That's why you should consider every ingredient when shopping for your next health supplement.
Conclusion
Considered to have originated in China, green tea is now a popular beverage for thirsty people all over the world. Not only can green tea be consumed warm or cold and simply tastes great, but this type of tea also offers a range of unique health benefits that can't be matched by any other type of beverage. In short, it's truly amazing what green tea can do for your overall health and wellness when you make it a part of your daily diet.
What can green tea do for your health? This tea is packed with antioxidants to boost your immune system, it can reduce inflammation, improve your overall brain function, may lower the risk of developing certain cancers, and can even help you burn fat and lose weight. Not bad for one drink, right? If you're looking for a simple (and delicious) way to improve your health, consider drinking some green tea. And if you don't care for the taste, look for an organic green tea health supplement or a health supplement that includes green tea extract. In combination with a healthy diet and exercise, this simple choice could make an amazing improvement on your overall health and wellness.