Latest News
Cancer cure finally here? 100% successful results seen in trials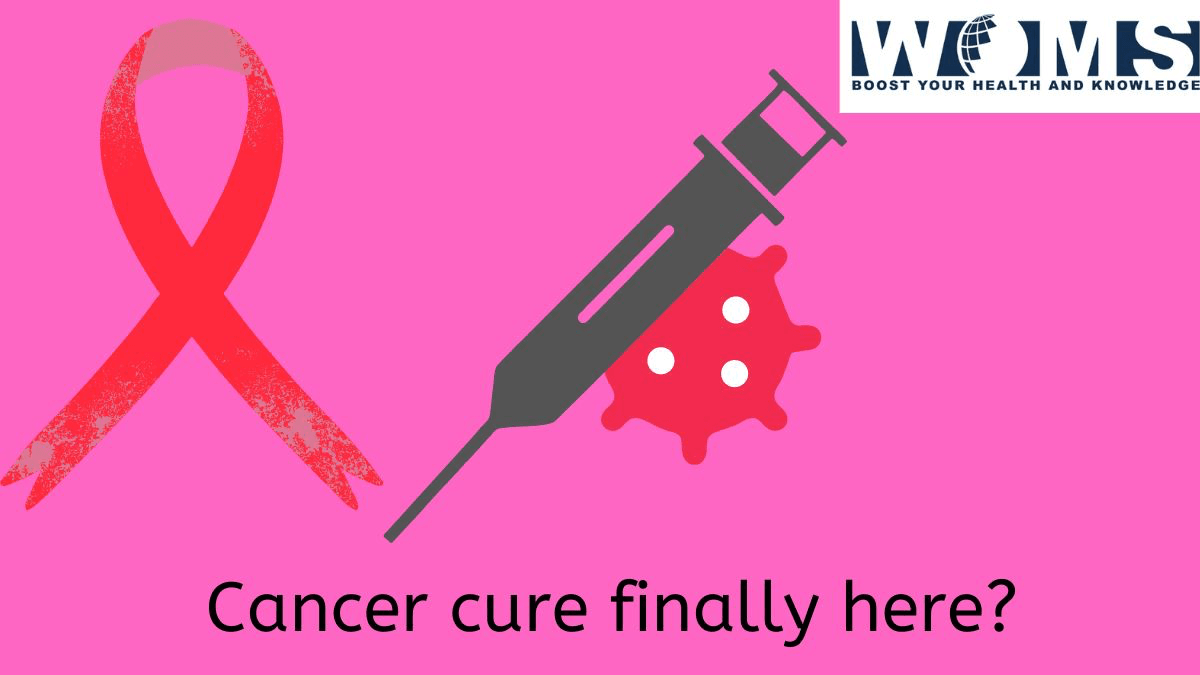 Cancer cure is the need of time from the beginning. Cancer cure was usually dependent on radiotherapy or chemotherapy. Patients undergo radiotherapy to kill cancerous and normal cells to stop the growth of cancer. These treatment regimes also pose several side effects to patients. In a recent drug trial on cancer patients, their cancer completely vanishes during the drug experiment. 
The doctors of the New York memorial Sloan Kettering cancer center did this small trial on cancer patients. They used a drug name dostarlimab (Jemperli) for six months. It is stated that there were 18 patients with rectal cancer who followed the drug for six months. As a result, cancerous cells were obliterated from all these patients.
Dostarlimab:
Dostarlimab is a drug produced by laboratory molecules. This drug acts as an antibody in the human body. It also works as programmed death receptor-1 (PD-1) blocking monoclonal antibodies thus helps in cancer cure. In addition, dostarlimab is an FDA-approved drug for adults with mismatch repair deficient recurrent or advanced solid tumors. 
In a recent drug trial, doctors used this drug for the experiment's purpose. As a result, cancer cells were no more in every patient. These cancer cells remain undetectable by physical exam, endoscopy, positron emission tomography scans, or MRI scans.
Dr. Luis A. Diaz J. from the New York memorial Sloan Kettering cancer center states that this was the very first event to happen in the history of cancer.
According to the New York Times, those 18 patients were previously involved in the clinical trial for previous treatment to completely remove their cancer cells. These previous treatments involve chemotherapy, radiotherapy, or minimal invasive surgery. These treatment regimens result in bowel, urinary, and sexual dysfunction. But after the recent clinical trial, they require no further treatment. Cancer cure seems to be finally possible.
How does this drug work to treat cancerous cells?
As we said earlier, this drug belongs to immune checkpoint inhibitors. This drug is in use as immunotherapy medicine. In addition, it not only works by directly killing the cancerous cells but also initiates the patient's immune system to do the same work. Moreover, these drugs are in use for melanoma and other cancers for a while. But, it is not been a part of routine medical management for colorectal cancers
What are the expected side effects of this drug?
In this drug trial, surprisingly, no patient suffered from any adverse side effects at all.
What was the status of cancer in these patients?
These patients were suffering from colorectal cancer with a similar stage of cancer. Cancer was localized but advanced in the rectum without any metastasis to other organs. 
Now, the cancer researchers who reviewed this drug trial state that this cancer cure seems promising. But, it requires a larger scale trial to observe whether it will work for more patients or not. 
Conclusion:
In a recent drug trial for cancer cure, a scientific miracle happened. A small group of 18 people undergoes this clinical trial of cancer treatment. They have to take a drug for six months to fulfill the treatment requirements. After the end of six months, their cancerous cells were completely obliterated by this drug. In addition, they did not suffer from any adverse reactions to this drug. People were having locally advanced rectal cancer with no metastasis. 
Doctors seem more promising about a larger-scale clinical trial of this drug. There is absolutely nothing more beautiful than this for a cancer survival patient.