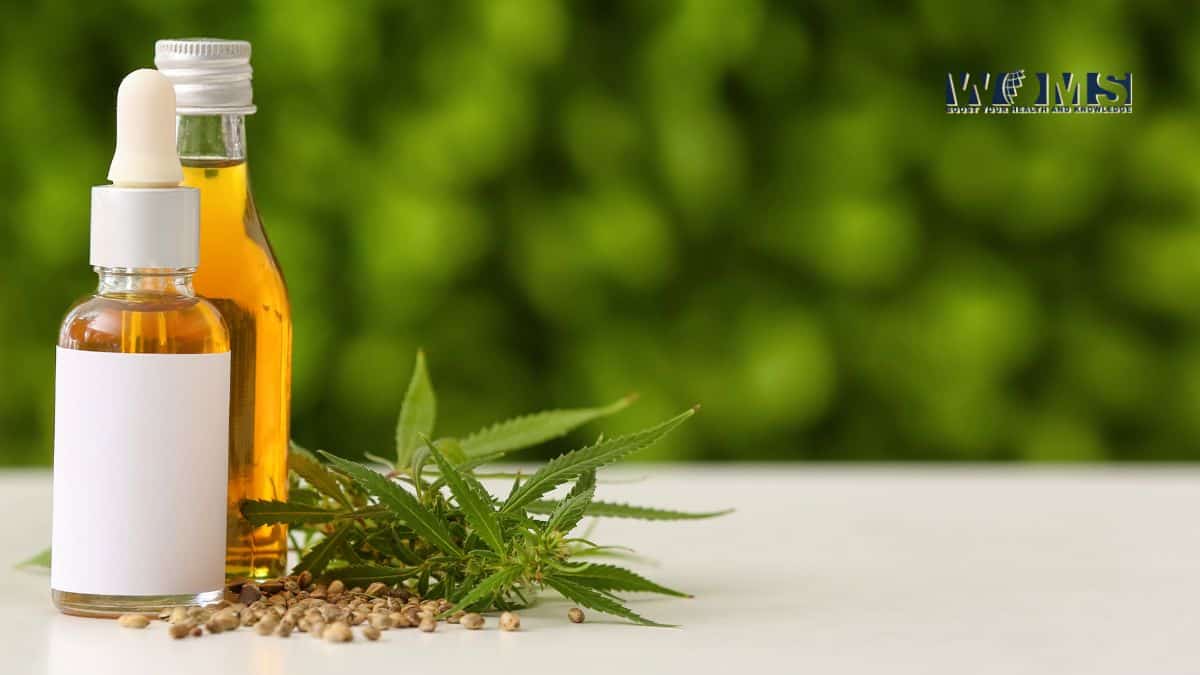 Colorado is probably one of the most progressive out of all the states in the United States because it is one of the first states to legalize medical marijuana. So it is no surprise that cannabidiol oil popularly known as CBD oil is also legal in Colorado. 
In this guide, we'll provide you with all the information you need to know about CBD in Colorado state.
What is CBD?
The cannabis plant contains a group of compounds known as cannabinol. Two of cannabinol's predominant compounds are CBD and THC.
CBD, unlike THC, does not produce the feeling of being high, which is usually associated with cannabis when consumed. However, it has analgesic, anti-inflammatory, and anti-anxiety properties that make it popular for use as a therapeutic treatment.
Almost no THC is present in hemp, which is the source of CBD. You get a high from marijuana's THC chemical. As a matter of fact, for hemp to qualify as hemp, it must contain no more than 0.3 percent of THC. Any growers who claim their products are hemp but are later found to have more than 0.3% THC are open to prosecution.
Is CBD Oil Legal in Colorado?
Yes, buying and being in possession of CBD oil is legal in Colorado, whether for recreational or medical use. Like marijuana, CBD oil and other hemp-derived products can be sold and purchased in the State– the only difference between the two is the purchasing process.
It's important to note that CBD oils aren't all the same. Because of this, it's very important always to do research on the CBD content and the source of the cannabidiol.
If you're looking to try the CBD oil, Colorado is a great place to get started.
Buying CBD for medical use
Hemp-derived CBD oil is regulated by the State's Board of Health. It is also responsible for approving its use to alleviate the symptoms of various conditions like epileptic seizures, multiple sclerosis, post-traumatic stress disorder, cachexia, glaucoma, HIV/AIDS, cancer, nausea, muscle spasms, and other severe and chronic pain.
If you want to buy hemp-derived CBD oil to use as a treatment for a different condition not specified above, you will likely need to seek medical advice from a qualified physician to find other alternative ways to treat your condition.
The THC levels of hemp must also comply with the department's mandate that it must not contain more than 0.3% of THC. There are multiple processes put in place to test the THC levels of hemp to ensure that consumers can buy products and be confident in their ingredients.
Buying CBD for recreational use
If you're looking to purchase marijuana for recreational purposes, you'll also need to be at least 21 years old and present your identification card before you will be able to purchase. The process is the same for buying CBD-infused cannabis oil for the purpose of medical treatment or therapy. You'll be asked to present your identification card and medical marijuana card.
But, you would not be required to present a medical marijuana card to purchase hemp-derived CBD products since it isn't regulated by the FDA.
Buying CBD Oil in Colorado
Colorado is one of the most popular states in the US for CBD oil, and for good reason. Buying and consuming marijuana for whatever purpose– be it for medical treatment or recreational use– has been legal in the state of Colorado since 2012. The state has some of the most relaxed laws when it comes to CBD and cannabis products.
With the legalization of cannabis and CBD products in Colorado, there has been a boom in the industry. This means there are more places to buy CBD oil than ever before, and you can find it in various forms. You can purchase CBD oil online or in person, and there is a wide range of products available.
Dispensaries that exclusively sell for recreational purposes are not allowed to give medical advice to their customers. If you need recommendations, you should go to a medical marijuana dispensary instead. The staff at these kinds of dispensaries can lead you through your treatment. To buy medical CBD oil, you must present an identification card to prove that you are over 21 years old and a recommendation from your physician.
Tips When Buying CBD Oil
If you're looking to buy CBD oil in Colorado, here are a few things to keep in mind.
First, you must ensure that the dispensary you're visiting has a state license to sell and distribute. Second, you'll need to bring a valid form of ID. Finally, you'll need to be prepared to pay for your purchase in cash.
Here are a few tips to ensure that your experience buying CBD oil in Colorado is a positive one:
Do some research ahead of time and find a reputable dispensary that you feel comfortable with.
Be sure to bring a valid form of ID, such as a driver's license or passport.
Be prepared to pay for your purchase in cash.
Ask the staff for recommendations and advice on what products would be best for you.
Don't be afraid to ask questions! The staff should be happy to help you.