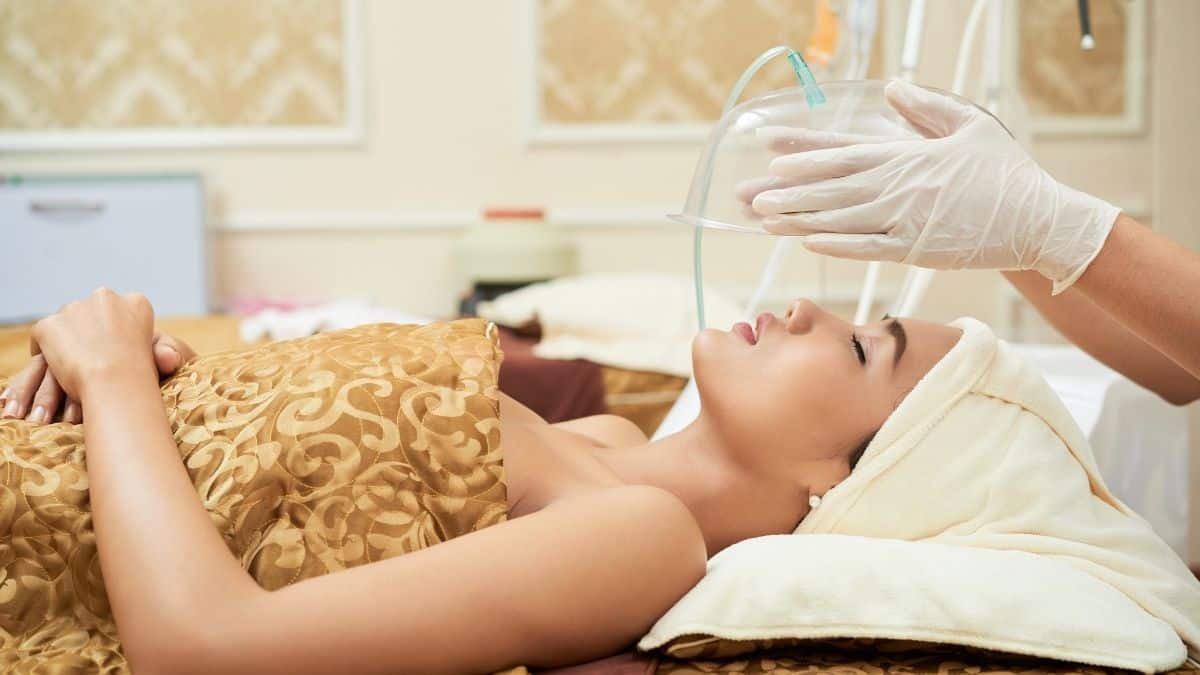 If your skin is dry or dehydrated, problems such as itchiness, flaking, and rough patches can be all too prevalent. Your skin likely feels tighter than it should, particularly after applying a cleanser. The lack of ample hydration can also increase sensitivity to certain acne products and exfoliating acids, making them abrasive or even painful.
Fortunately, there are many things you can do to make your skin look and feel dewier. You can start by incorporating some hydrating ingredients into your skincare routine. This includes ceramides, glycerin, and hyaluronic acid, which can all restore the protective barrier around your skin and make it more effective at locking in natural oils.
Another solution is to opt for treatments that are specifically formulated for dry skin. These tend to provide immediate, lasting results and can have other benefits in addition to their moisturizing effects.
Oxygen Facial
When it comes to professional aesthetician treatments, oxygen facials are among the most popular. This is a non-surgical procedure that primarily aims to hydrate your skin and is performed without chemicals or injections. 
In short, pressured oxygen molecules are delivered into the pores, along with a specially formulated serum containing various antioxidants, botanicals, peptides, and vitamins. It can also contain hyaluronic acid. There are several types of oxygen facials, and what you receive depends on where you get the procedure done.
The Intraceuticals Oxygen Treatment is generally regarded to be the most suitable option for dry skin. It is said to leave your skin deeply hydrated and plump, with results being visible straight after the procedure. You should also notice a reduction in fine lines and wrinkles.
Oil Cleanse
As for treatments that can be done at home, a good place to start is with a gentle cleanse. In cases where hydration is the priority, oil-based cleansers are the way to go. This is because they're able to remove dirt and makeup without stripping off natural oils. Look for products with ingredients such as almond, grape seed, sunflower or another botanical base. There should also be some C and E vitamins to provide nourishment.
Cream Cleanse
With the top layer of grime out of the way, we can move on to cleaning out pores with a cream cleanser. While foamy solutions are great for skin that's prone to breakouts, denser cleansers that contain more hyaluronic acid are better for fighting dryness. Products in this category tend to contain thick ingredients such as goat milk and manuka honey.
Exfoliation
Now that your skin is clean, it's time for exfoliation. This isn't something that should be done too frequently, but an occasional treatment is useful for sloughing away dead skin cells. Exfoliating will also prime the surface of your skin to absorb the moisturizing products you'll put on afterward.
Your skin type and personal preferences will determine which kind of exfoliator is most suitable. A chemical peel uses alpha hydroxy acids (AHAs) and beta hydroxy acids (BHAs) to remove dead skin and is better suited for acne. Physical exfoliants are the natural alternative, using coarse granules to gently scrape off the top layer.
Moisturizer
The final and perhaps most important step is to apply an effective moisturizer. This is what will lock in the natural oils and leave a dewy visage on your skin. Again, the right product depends on your skin type.
Oils tend to be, well, oily, and are therefore best used overnight. If your skin is especially dry, look for a thick ointment. Creams are thinner, but still more effective than lotions, which are primarily made from water.
Be sure to drink enough water throughout the day and eat a balanced diet. A humidifier also can make a difference.