Sponsored Post
Do You Know These 6 Hidden Benefits of Health Insurance Policies?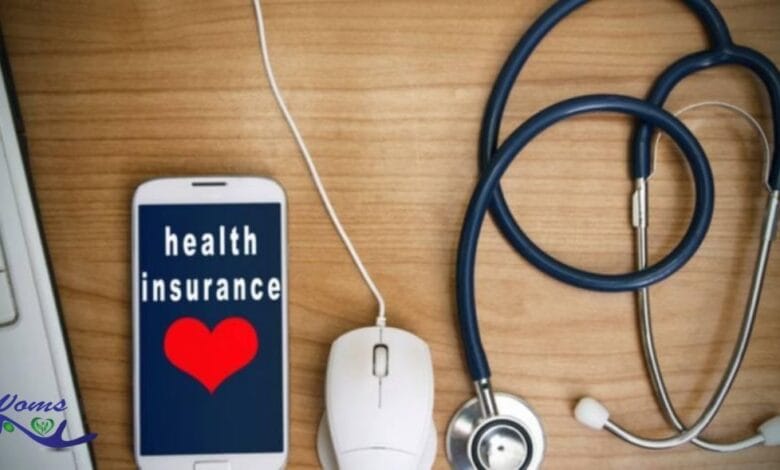 Do you know your medical insurance policy serves multiple purposes? You may rather not think about several hidden benefits, or some are so new that you never thought to look for them in the health coverage. But, these hidden health insurance benefits give you access to more savings, good health, and a better quality of  life. So, let's get into more detail about why you need the best health insurance policy and what are its unknown benefits: 
Need for Medical Insurance Policy
If you want to stay healthy and wealthy in this era, opt for health policy. It is not an option but becomes the need of the hour. Read why you should have it?
Lifestyle Diseases- These days, the incidences of lifestyle diseases like cancer, stroke, heart ailments are increasing, and so do their treatment costs. Health policy covers treatment and medication expenses that save your money and gives you better health.
Young Age- At a young age, your good health helps you to get the policy at a lower premium with extensive coverage. You can avail of claims after the completion of 30 days waiting period of policy issuance.
Financially Independent- An affordable health insurance plan offered by trusted brands like ICICI Lombard, HDFC Ergo, Care Health Insurance, etc. makes you financially independent. You can bear your medical expenses and keep your parents free from your financial responsibility.
New Family Member- If you recently got married or have children, you should opt for a medical insurance policy that gives them adequate coverage. It shares your financial burden so you can spend your money to fulfill their other needs and responsibilities.
Elderly Parents- Older people are more vulnerable to critical illnesses, chronic diseases, and even coronavirus. Their healthcare expenses are more so as healthcare inflation is increasing rapidly, and treatment costs are becoming out of pocket expenses; health policy is essential.
Coronavirus Coverage- Amid the pandemic, the first thing that comes to your mind is yours and your family's safety from the virus. Many health insurance companies these days are offering coverage for the treatment of COVID-19 patients. You can get it and protect your loved ones from the lethal virus.
More Savings- These days, treatment and medication costs are skyrocketing. A health insurance plan covers medical expenses and saves your money. It gives you freedom from that unnecessary financial stress, which results in more savings for you.
Therefore, health insurance has become a necessity now. It helps you to stay firm during a medical emergency and gives you a financial cushion.
Essential Features of Medical Insurance Policy
As it is vital to have a health policy, choosing the best health insurance policy is equally crucial. Below are some prominent features that the policy must have:
Minimum age to buy either individual or family floater health policy
Lower health insurance premium
Sufficient sum insured that covers your healthcare needs
Comprehensive coverage for in-patient hospitalization, pre and post hospitalization, ambulance, second opinion, alternative treatment, and more
Less waiting period for pre-existing diseases
Add-on benefits such as no claim bonus, automatic recharge, global coverage, international second opinion, and annual health checkup
No Requirement for pre-policy medical tests
Lifelong renewability
24×7 customer support
With different features, medical insurance policy caters to your health care needs. Now, let's check out its hidden benefits:
Preventive Health Care Check-Up
Under medical insurance, you get a preventive health care checkup facility annually. It includes tests such as cardiac markers to liver function tests, kidney function tests, etc.
It is available for all the insured members.
Lifelong Coverage
Good news! You can enjoy lifelong coverage under your medical insurance. It means that after the policy issuance, you can renew it lifelong. This hidden benefit enables you to avail of health care facilities for a lifetime without getting into cumbersome formalities.
EMI Option
It is a great relief that now you can avail of medical insurance on monthly, quarterly, or yearly EMI. This benefit lessens the financial burden and enables everyone to opt for health insurance and take care of their health.
Quick Recovery Counseling
Quick recovery counseling is also one of the seamlessly hidden benefits of health policy. Under this, you can get advice from a psychologist via face to face consultation. This type of counseling helps you to recover faster from severe health or mental issues.
Reduction in Wating Period
Do you know companies like Care Health Insurance offers a reduction in the waiting period as an add-on benefit? You can opt for this cover, and the waiting period will be reduced from 48 months to 24 months for pre-existing diseases subject to policy terms and conditions.
No Claim Bonus (NCB)
This hidden benefit is more like a reward for you from the health insurance company. Your sum insured will be double for every claim-free year. In this way, you can get an increased sum insured to use during a medical emergency.
Tax Benefit
Medical insurance helps you to avail of tax benefits. The premium paid against a health insurance plan is subject to tax exemption under section 80D of the Income Tax Act of India 1961. So, you can save more money and keep it for your future.
Thus, to make your path easy towards good health, here is the list of top Health Insurance Companies in India offers the best health insurance plans with a bunch of benefits:
| | | |
| --- | --- | --- |
| Health Insurance Company | Network Hospitals | Sum Insured |
| Care Health Insurance | 11000+ | 3-60 Lac |
| Aditya Birla Insurance | 5850+ | 10-30 Lac |
| Bajaj Allianz Health Insurance | 6500+ | 1.5-50 Lac |
| Bharti AXA Health Insurance | 4300+ | 3-5 Lac |
| Digit Health Insurance | 5900+ | 2-25 Lac |
Source: Companies' official websites
Takeaway
Therefore, considering the present coronavirus outbreak, medical inflation, rising incidences of lifestyle diseases, pollution, critical illnesses, medical insurance policy is like a knight in shining armor. It has several benefits that keep you at bay from financial stress and give you access to a good health lifetime.