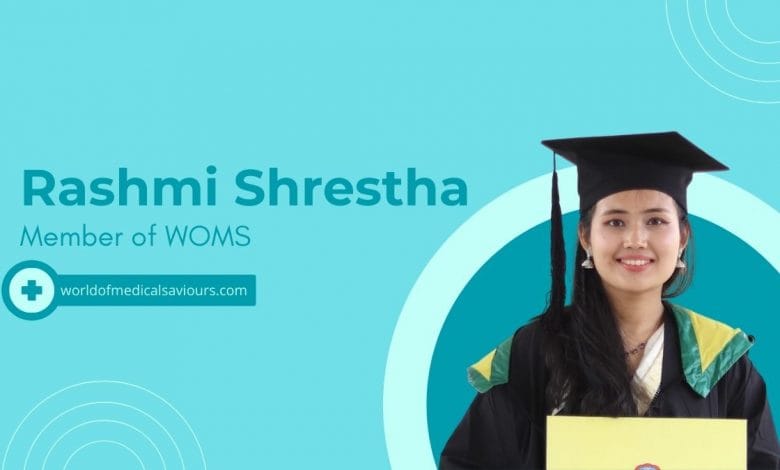 Rashmi Shrestha is pursuing her undergraduate studies (BSc. Human Biology) at Kathmandu University. She is keen on reading books and writing descriptively as well. She is currently in the process of developing herself more as a good writer and researcher.
She has participated in numerous projects and presentations during her current undergraduate studies at Kathmandu University. She is continuously aiming to develop her ability to present and nurture others as well.
She is very passionate about photography and sketching. She is also fond of music and dance. She is currently in the process of writing a novel and its underwriting process. She has participated in a poem writing competition hosted by WOMS and was able to achieve victory in our event. She has participated in numerous online poem competitions simply to enjoy. She has a deep interest in writing poems and reading such books as well.
She also has a deep desire for reading fictional and non-fictional books as well. She is very interested in reading facts related to health and medicine which inevitably increases her knowledge in this field. She is a skilled writer for WOMS. She is really passionate about dancing and shows great initiative in taking part in dance seminars. She also took part in the welcome dance for the International Taekwondo competition held in Dashrath Stadium at Tripureswor. She likes to travel to new places and likes to take photos as mementos of her journeys. She also likes to write quotes and short poems too.
She is a very enthusiastic person that, we hope, is looking forward to the possibilities presented to her. We are looking forward to working with her as a member of WOMS.
She will be writing/managing the relationship posts and Human biology posts. We hope that she will be able to bring out clarity and useful information through our posts here i.e WOMS posts.
We hope the posts Ms. Rashmi provides will be helpful and informative in any way possible. Thank you and welcome to the team!