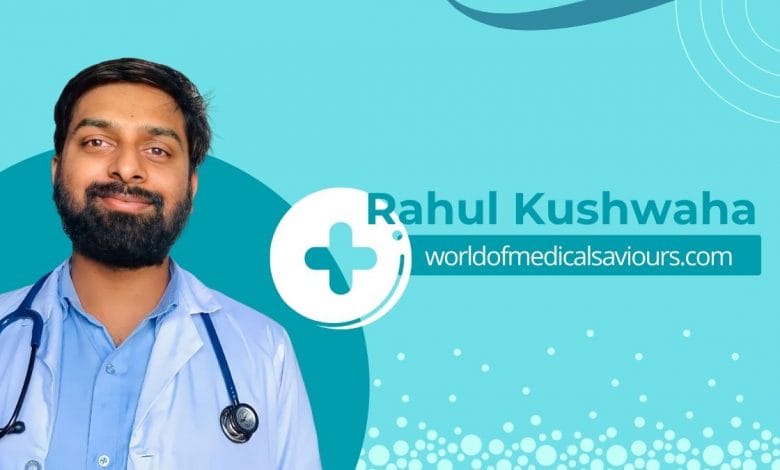 Being in love with the medical field most of his life, Rahul kushwaha is an impeccable & passionate medical student of a very well-known institute in Bangladesh Known as the "Northeast medical college and cancer specialized hospital' situated at Sylhet city affiliated by the 'shahjalal university of science and technology.
He is very close to the title of 'Doctor' and we cannot wait for him to reach this outstanding milestone! His passion for the field of medical science not only verifies his burning sensation for the medical field but also his expertise in physical and emotional motivation.
A very skillful hobby of his includes playing basketball; he has a unique passion for this sport as he was awarded the most active participant in ECA during his school life, he has the focus and charisma needed to play every game to his maximum capabilities. Another few of his hobbies include writing, reading, playing a few video games to even exercising. Although he has stopped most of these hobbies, he has not forgotten them and will dominate in any form of pressure he is in. And right now, his studies are more important to him and we also think that it is a lot better than he is focusing on where it is necessary!
despite the non-stop busy life of his studies in his bachelor's in medicine and surgery, he still spends time with us here at WOMS. This boosts up his capacity to face and achieve his goals.
Well, it's a great pleasure to have such a passionate and dignified personality on our team; we cannot wait for you to give it your best and we thank you for it. We wish you all the very best Mr. Rahul kushwaha for your bright future and your goals.
.