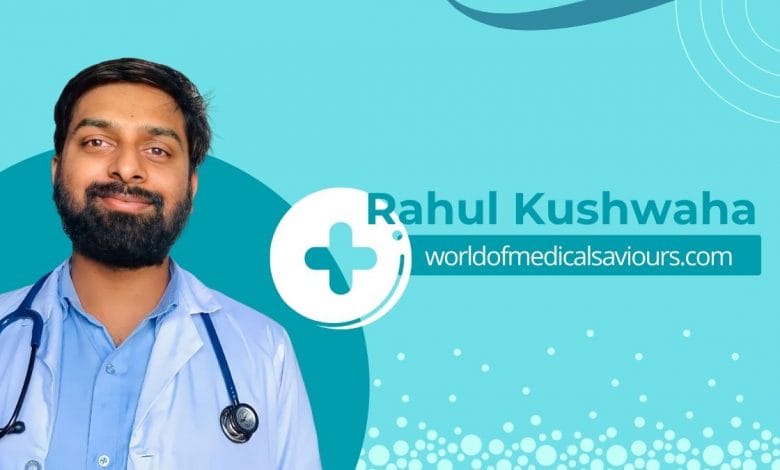 Rahul Kumar Kushwaha, MBBS, is an intern doctor at a prestigious college in Bangladesh, North East Medical College, situated in South SurmaPamila, on the outskirts of Sylhet, Bangladesh. He is one of the team members and Founder of WOMS and has been working since the beginning of WOMS. Similarly, he is also the founder of the pregnancy journey app and the auscultation world app.
He has been a dedicated and hardworking medical student and has balanced his studies and work perfectly. He has been passionate about medicine from an early age and chose his career as a doctor to pursue his dreams. He has a great interest in Surgery and Orthopedics and aspires to become a renowned Surgeon.
Dr. Rahul has brought his hard work, knowledge, and skills regarding medicine and better health care services through the articles and blogs that he has written for WOMS. He has worked immensely to make WOMS a known website, not to medical aspirants but all the people interested in health and medicine.
Besides work and studies, he has been actively involved in blood donation programs in his college and has become the highest blood donor in his College too.He has also donated a platelet for a cancer patient at the 21st Platelet Apheresis performed in the North East Medical Apheresis Unit while he was studying in his fifth year as a medical student in the college.
He is also a sports person who loves to play basketball and has been active in various ECA activities. Similarly, he also has an interest in writing and blogging, which he has shown in WOMS, and he enjoys computer gaming and sometimes working out.