Latest News
Dengue situation may linger till sept: DGHS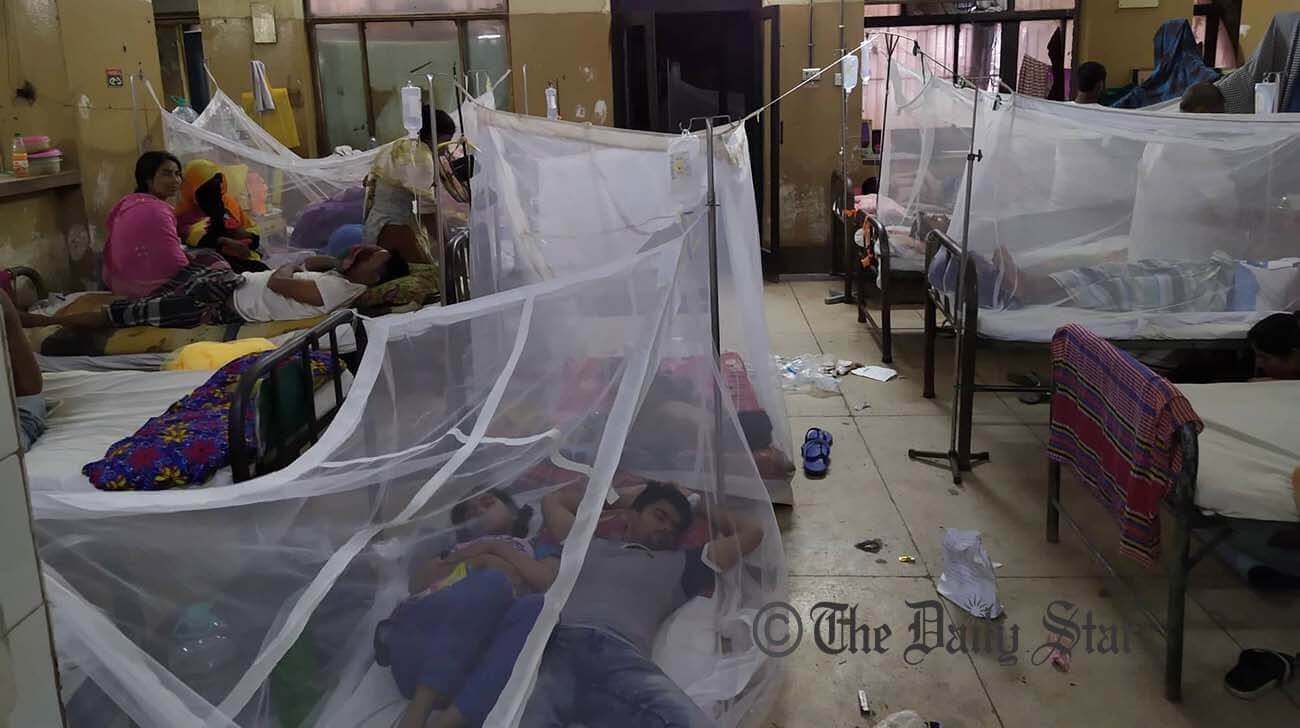 The directorate general of health services (DGHS) today 31/07/2019 said that the ongoing dengue situation in the country may linger till September unless immediate steps are taken in this regard.
Mirjadi Mehjabin, director of the institute of epidemiology, Disease control and research (IEDR), and Sanya Tahimina, line director (communicable disease control) of DGHS, said this at a briefing at the directorate in Dhaka this noon.
The speakers said Aedes mosquito, which is the carrier of the virus that causes the disease, continues to breed till august-September.
If the breeding grounds of the mosquito are not detected and destroyed immediately, the mosquitoes would continue to breed and spread the disease till the end of the breeding season, they said.
The officials called upon authorities concerned to take prompt measures to destroy the mosquito breeding grounds in a bid to prevent the disease from turning into an epidemic.
Thousands of people in Dhaka and across the country have so far been infected with the disease this year, with over 41 people being dead.
However, the DGHS said 14 people have died of dengue so far, a figure much lower than the unofficially tally of the deaths across the country.
The DGHS also said they are going to train health officials at districts level across the country to provide services to the dengue patients.
So far, two thousand health officials in Dhaka have been given training, the speakers said.
The speakers also called upon all to follow the national guideline on dengue control prevention and treatment and remain alert amid the ongoing outbreak.