Guest Contributor
Ways That Cognitive Therapy Can Help Elderly Patients
Try In-Home Senior Care for Dementia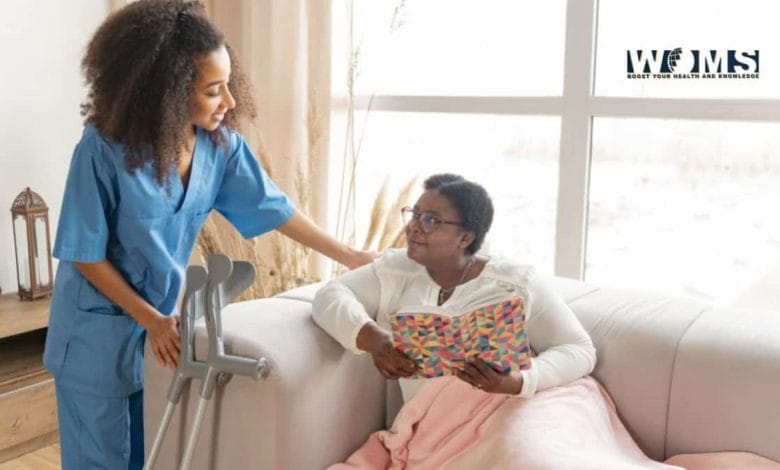 Dementia is a collective term referring to more than one mental disorder. Due to changes in brain functioning, a patient experiences reduced cognitive abilities. Many people believe that loss of memory is an ordinary sign of aging. It is not valid. Many conditions trigger the symptoms of dementia. Some can be reversed, for example, lack of vitamins in the body and thyroid problems. It's not contagious, therefore handling the senior patients with love and care makes life more comfortable. One method used in treating dementia in older people today is cognitive therapy. Here are some benefits of in-home senior care for dementia.
Allows Elderly to Remain in a Comfortable Surrounding
The main advantage of in-home care is to enable the elderly to have comfortable and familiar surroundings. It is crucial when taking care of the elderly with dementia. A friendly environment is peaceful and reduces the chances of confusion. In-home senior care for dementia is specially tailored to promote the patient's effective recovery. Most seniors like aging at home. It would be easier to boost their cognitive abilities in the preferred environment.
Provides One-on-One Care
In-home care will ensure full-time support and undivided attention from a caregiver. The more time a caregiver will spend with the elderly with dementia, the more they can note even the slightest change in behavior. This familiarity with the elderly needs makes it easier to adjust the usual routine when necessary. In addition, aging people many times require close and personalized attention. Being cared for from home allows them to spend quality time with loved ones, especially younger children, which assists in bringing back memories. Hiring a caregiver is not enough, create time to spend with your loved patient, it will make them appreciate the in-home senior care service more.
Peace of Mind for Families
Peace of mind is vital for the elderly with dementia, their caregivers, and families at large. In-home care ensures calmness which is essential for the healing process. If you have a loved one who has this mental disorder, it is your responsibility to ensure safety. Therefore it is necessary to choose a professional caregiver who understands the basics and needs of a dementia patient. In-home senior care leaves room to spend time with the patient. Sharing experiences helps in improving memory. The free interaction with family hastens the recovery process. 
Enhances Faster Recovery
Living in a friendly environment enhances comfort and peace of mind. Stress and confusion caused by exposure to strangers and unfamiliar environments slow down the healing process. In-home care ensures the patient is not exposed to anything that will worsen the emotional and mental state. In-home caregivers are well trained in senior care and continue to update their knowledge to handle all elderly needs with dementia. In-home care ensures patients are not exposed to illnesses caused by infectious germs that could be found in medical facilities.
Contact a home care agency if you or your loved one considers in-home care for your senior relative with dementia. You will get a well-trained caregiver who will cater to all your needs. Companionship and transport are some of the services offered by caregivers from home care agencies. Be assured of a faster recovery of your loved ones. It is also crucial to ensure that the home environment is conducive enough. minimize violence and any occurrences that might cause the patient's discomfort.