Sponsored Post
All About Nutrition Courses; Supplement Your Career Today!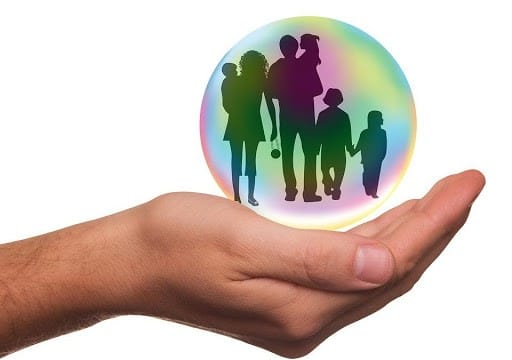 The internet has been both a blessing and a curse for people looking for reliable information about healthy eating and nutrition, with many millions of articles all seeming to offer advice that may or may not be entirely accurate!  For every article claiming one thing about nutrition, there will be several others arguing the opposite.  This can easily lead to confusion and misunderstanding about basic nutritional concepts which can be devastating for health and fitness.  For people looking to develop skills in healthy eating and nutrition, professional nutrition courses could lead to more than just a thorough understanding of the topic.
The majority of people who take nutrition courses are already working within the health and fitness realm, with personal trainers often needing to supplement their knowledge in fitness with additional knowledge in nutrition. Good nutrition obviously goes hand in hand with good exercise, allowing you to develop a truly healthy body which functions well both inside and out. Of course, many people also choose to get a professional education in nutrition, so they fully understand how best to keep themselves and their family healthy throughout their lives, without the confusing and often contradictory messages seen regularly online and in the media.
What is covered in a nutrition course?
There are different levels of qualification available in nutrition. The basics cover the information required for those who wish to provide nutrition advice for their own clients and to run clinics to advise on weight management. These courses include tuition in behaviour change coaching as well as nutrition and weight management. This enables you as a personal trainer to develop a thorough understanding of nutrition, healthy eating habits and weight management which can help your clients to achieve their fitness and health goals. Just being able to train your clients from a physical perspective is often half the issue, especially when dealing with very overweight or underweight clients. The diet and nutritional needs of the individual nearly always are a contributing factor to their ongoing health problems. Having skills to help people change their mindset is important when you are handling topics surrounding nutrition, as we are often very set in our ways and find it hard to break bad habits we have built up over the years! Learning to change our behaviours can help us to stick to our diet plans without falling off the wagon and giving up on our new healthy regimes.
A more advanced nutrition course can cover additional topics as well as basic nutrition. These could include nutrition for children, obesity prevention, nutrition for sports and exercise, vegetarian and vegan (plant-based diets) as well as nutrition for older people and nutrition throughout pregnancy. These more advanced topics allow you to offer advice to a much wider range of people so you can help people to learn the necessary skills to keep their body healthy at all ages. It is important that specialist dietary knowledge is used when dealing with the needs of children, pregnant women and older people, as their nutritional needs can vary substantially compared to most healthy adults. Just the smallest changes in their nutrition can make a big difference to their lives and could lead to long term issues if not correctly addressed.
Why is nutrition important?
Nutrition is actually more important than exercise when it comes to managing weight. Nutrition is essentially everything we eat or drink. All foods are made up of different nutritional values; carbohydrates, fats, proteins and essential vitamins and minerals. Nutrition courses teach you how to take in the correct amounts of these food types to be able to maintain your weight and live a healthier lifestyle. Carbohydrates are excellent for providing energy. These can be in the form of slow release carbohydrates such as whole grains or quick releasing carbohydrates such as sugars. Protein is essential for building muscle and can be obtained through eating meats, pulses and fish. Finally, fats should be consumed even if you are trying to lose weight, as essential fats help our body to work and digest our food. Fats can help us feel fuller, meaning they have good satiety. Vitamins and minerals are essential to keep our bodies healthy, with much of these coming from sources such as fresh fruit and vegetables. We should be aiming to eat much more vegetables than many of us do, as this is the best way to get the optimum vitamins and minerals into our bodies.
When looking to lose weight, most of us know that increasing exercise and decreasing calories in will help. What is not so easy to understand is how the different food groups can work together to make weight loss much easier. Nutritionists and dieticians are experts at balancing our daily diets to help us achieve our dietary goals.
Why take an online nutrition course?
Studying online is becoming more popular, particularly nowadays with the Covid-19 pandemic throughout the world. There are several benefits to studying online, such as being able to work at your own pace, focussing in on areas which are of particular interest. It is also a lot more convenient for many people to be able to work in their homes, without needing to travel to a college or university site. You still have access to the professional tutors and experts in your field, as well as having access to the same course materials, but without needing to go anywhere. Studying at home can fit in around other commitments such as employment and childcare, meaning that more people are able to gain qualifications without needing to hit pause on their lifestyle. Nutrition courses are ideal for studying at home, as you can spend as long as you require to learn the concepts introduced in the course. There is no need to worry about your tutor rushing ahead onto the next topic before you have gotten your head around the first part! Courses can be delivered through a range of methods, including video, written work and practical elements.