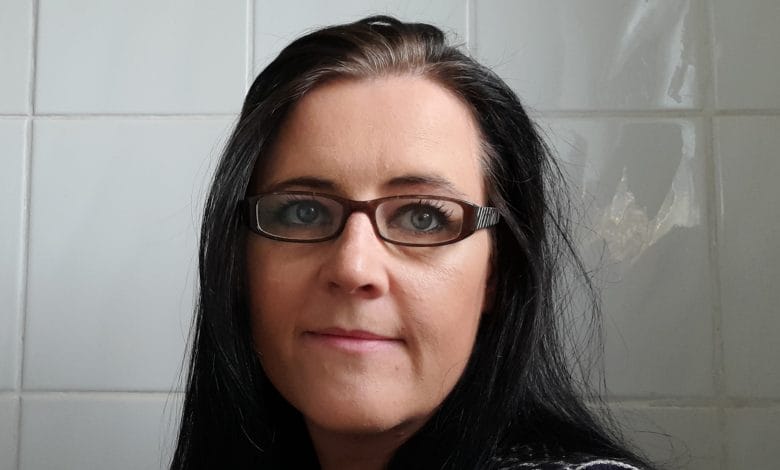 Hi, my name is Jane Clark and I wanted to write about my journey out of anxiety.
In April of this year, I started to have panic attacks and severe anxiety which would last from waking in the morning until I fell asleep. 
I was filled with a sense of dread and doom that something bad was going to happen. I would get awful recurring thoughts of hurting myself or others and losing control. These thoughts would be accompanied by horrendous mental images which would then increase the anxiety.
I was having hot sweats and on one occasion I got so hot that I nearly passed out! I would wake up wet in the morning with wet sheets due to the sweats. My appetite completely went and I would sit looking at my food feeling sick. When I did get some food into my mouth, I found it so hard to swallow and instantly felt like I would throw up.
I would cover myself with a blanket on the couch and try to sleep as much as possible for two reasons, the first and most important was because the only time I could escape my own mind was by sleeping, and secondly because the whole experience was just mentally and physically draining me. 
I started to avoid going to places and doing the things that I would usually enjoy and instead found myself making plans of how to avoid doing things. I went completely into myself and found I couldn't make conversation with my friends or family because the only thing constantly on my mind was the fear and anxiety.
Around ten years previously, I had started to suffer from the same symptoms and was diagnosed with depression, anxiety and monophobia which is a fear of one's self and being alone. I couldn't be left alone anywhere, even at home, because the panic attacks would soon set in and I would be petrified. When I was with other people, I would still feel anxious but not nearly as bad as when I was alone. 
The only words I can think to describe every day were doom and dread. 
The doctors put me on a waiting list for CBT Therapy. Unfortunately, I was on this list for a year before I got to see anyone! By this time, the illness had got so bad that I couldn't even stand at my own gate alone, even if my partner was close by in the house.
Every day he would take me on an hour's round trip for me to sit with my retired parents all day whilst he was at work, then in the evening, he would make another hour round trip to collect me and take me home again. 
I did eventually start therapy but it was of very little help. I saw someone once a week and had to keep a log of everything and do things that scared me to push myself. 
I was only allocated a limited number of sessions as per the UK's Health Service guidelines, so after I had used all mine up, I was sent away, still not better!
I visited a hypnotist who cost £70 per hour and the woman said she could definitely cure me. She didn't! It did nothing! 
Finally, around three years ago the only option I could see was to sell my house and move to where my family lived. That helped the monophobia and I generally improved a little but I was still not right.
So you can imagine how distraught I was when I could feel myself getting really ill again. I felt like my life was over and there was no way out of this deeply distressing situation.
This time around things felt different. There were no apparent triggers for the anxiety but it was still happening. I tried and tried to figure out what was causing it, but there was no obvious reason for it. 
So, I asked the doctor to send me to therapy again and was told this time I would have to self-refer. I did this and was told it would be four weeks until someone would be in touch to register me.
After waiting for a year last time, I knew I had to do something for myself and started searching the Internet for self-help CBT Courses. I came across a lot of things, most of which, to be honest, looked to be useless or scams.
After about a week of researching things, I came across a video on YouTube of someone called Lawrence Leyton. I had never heard of him before. The video was about breathing techniques that eased anxiety. I researched him on the Internet and found The Serenity Method.
As you can imagine, I had seen a lot of suspicious-looking " I will cure your anxiety for good" websites so I was very cautious and anxious to commit to this. I started looking into Lawrence further and numerous reviews and blogs on his fear of flying programs, all of which were excellent, every one of them stated that the course had worked for them and they could now fly again. 
Seeing this and reading how he had cured people's anxiety I decided to bite the bullet and sign up.
I was still slightly skeptical understandably, but I knew I had to do something. 
I started on the first lesson straight away. It became instantly clear that Lawrence has an excellent understanding of anxiety and panic and describes exactly what is happening to you and why. Learning why these things were happening was very helpful, I feel that understanding a problem instantly makes you feel slightly better and also, I could identify with what he was saying which made me realize that many people suffer from this illness and I'm not alone. Better still, I learned that not only do a lot of people suffer from this but also a lot of people completely recover and go on to live full and happy lives. 
I went through two lessons (or principles as he calls them) on the first day whilst still having my anxiety telling me it wouldn't work. But I did feel some hope creeping in.
After two days, I was surprised to find that I woke up without wet sheets and without the immense feeling of dread. I was shocked and over the moon, and seeing that small change for the better felt amazing.
Over the first week of the Serenity Method, my hot sweats completely stopped and my appetite returned which was great because I'd lost over half a stone in weight by this point. 
I can't describe the feeling of knowing you are feeling better. Every day I was thinking this can't be right, it can't be going away this quickly?
A week or so later family were noticing and mentioning how much better I seemed in myself and happier too. I was chatting to people again, smiling and laughing. It felt great.
There's nothing like the feeling I got when I could see and feel I was getting better, it was such a relief to start feeling like the old me again and have some peace inside my head.
For every good day I had, it gave me the confidence to build on that, and then the next day I would automatically feel more positive and happier which would then lead to another good day. 
I must stress to everyone reading this, you need to stick to the method for it to work. But it's all so easy, all you have to do is stick with it.
My partner also went through the Method with me and this really helped because I have never been able to describe to him, or anyone who has not suffered from this, what is going on inside my head, the thoughts, and how I'm feeling. In the Principles, everything is described so well for me. So now my partner also understands me better and is much more empathetic.
It's been a couple of months since I undertook the Serenity Method and most days it's like nothing ever happened. What anxiety do I ask myself? I feel normal and happy and calm. A couple of times I will remember and think, oh I used to be really ill. This then sometimes triggers my brain to remember the thoughts and anxiety but it's just a memory and not the anxiety itself and I know even this will pass as my brain completely forgets those old habits. 
I can now go to work without worrying, go to the shops without worrying and wake up without worrying.
Every now and again I find myself thinking about something normal and mundane like the washing up and then stop and smile to myself because there's now room in my head for boring thoughts rather than it feeling that it's going to explode with all the awful anxious thoughts I used to have.
A couple of months ago, before the Serenity Method, I could not imagine a future for myself. I was so desperate and depressed. Now I am making plans for days out and buying a new house and all sorts of normal wonderful things. It's given me a life again. 
I have already recommended this to two people who I have spoken to. Hopefully, they will take my advice and sign up too.
I know only too well how horrendous this illness is and just hope that anyone reading this will take up the Serenity Method. It's the best thing I have done! I've tried all sorts over the years and nothing has worked until now. I would love to meet Lawrence and personally thank him for changing my world. Anyway, I have to go now to get ready as we are going out for lunch and some shopping, something that I can gladly say I am able to do again.