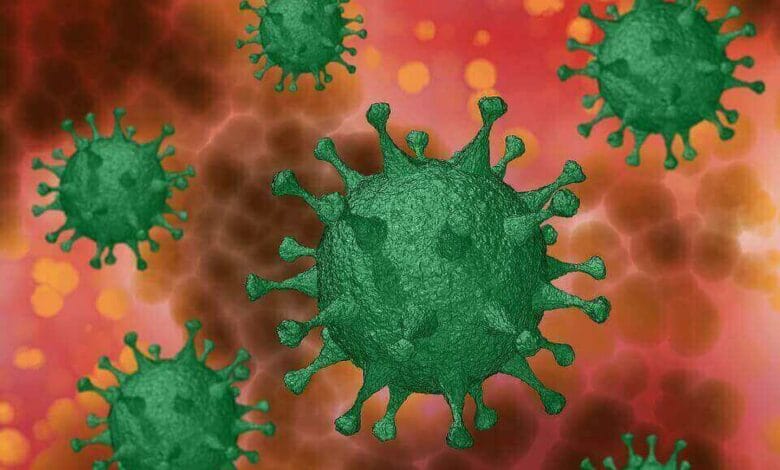 Last week, the coronavirus became India's number one killer. Currently, about 150 people die every hour in India due to COVID-19. There have already been over 260,000 recorded deaths due to the virus, and that number is predicted to increase to 1 million by August. Although nearly 30 million people are already fully vaccinated in India, the country is still in desperate need of more vaccines. But the biggest crisis facing India has been the lack of oxygen available to help treat infected patients.
Oxygen is all around us. Maybe that is the reason we often forget that it's also a crucial life-saving element. Medical oxygen has long been an essential treatment to save human lives, particularly in cases of severe respiratory conditions such as cardiovascular illnesses, malaria, and meningitis. But during the past few weeks, it has become clear just how vital oxygen is, as India reels from the massive, deadly surge of COVID-19 infections. As liberal, Pakistani historian, Dr. Mubarak Ali, recently remarked,"oxygen is now becoming more important than uranium," referring to the panic and the devastation this pandemic has brought upon many countries, most notably India
Part of the reason India has struggled with its oxygen supply is due to the lack of infrastructure in delivering oxygen from manufacturing sites to hospitals and treatment facilities. Express trains have been scrambling to deliver oxygen quickly and safely from the eastern region of Angul, to the capital of Delhi, and to other severely impacted areas. Meanwhile, desperate appeals from healthcare facilities for more medical oxygen equipment such as oxygen flowmeters, medical oxygen regulators, and oxygen tanks are constantly broadcasted throughout the local media as healthcare workers watch their patients slowly suffocate. 
The coronavirus pandemic in India has been extremely devastating. This second wave has proven to be especially disastrous and has exposed the fragility of the country's healthcare system and overall infrastructure. The shortage of medical oxygen in India is not an uncommon occurrence. Instead, it is a stark reminder of the interconnectedness of networks that regulate the production and supply of medical oxygen, and how income inequality means life for some and death for others.
Specialists say this health crisis has just aggravated the oxygen access gap that, for a long time, has caused an untold number of preventable deaths in low to middle income countries, such as India. The pandemic has only exposed just how weak the healthcare systems and infrastructure around medical grade oxygen in these countries really is.
This of course begs the question: why has it been such a challenge for everyone to have access to oxygen – the most essential, readily available, life-sustaining element? Of course, the answer is complex, multifaceted, and in no way straightforward given the high cost related to extracting, processing, and delivering medical grade oxygen. But, it also creates a sense of misplaced priorities because even the world's most developed countries have been pushed to their limits by the COVID-19 pandemic.
Massive defense budgets and powerful militaries cannot fight this virus. As a result, countries can no longer justify spending on some projects and budgets while their citizens suffer due to a lack of medical grade oxygen, oxygen cylinders, transportation tankers, and even hospital beds. It's time to get our priorities straight.
The goal should be to increase the supply of medical oxygen while also reducing the cost, that way it becomes easily accessible where it is needed most, and free to the end user. Kevin Watkins, former United Nations Official and lead author of various UNDFP and UNESCO reports on Education and Human Development, recently argued that medical oxygen should be made free and accessible to all during the COVID-19 crisis and beyond. While it is a great challenge, Watkins claimed that governments must make an increased investment and commitment to put oxygen accessibility at the center of strategies for universal health coverage.
Médecins Sans Frontières/Doctors Without Borders (MSF), a prominent international humanitarian organization recently highlighted the importance of placing universal oxygen supply at the center stage of COVID-19 response. In the paper, titled "Gasping For Air," MSF underlined that while vaccines and PPEs are vital now, governments should committedly work to address the long-term structural issues in oxygen infrastructure that have resulted in patients gasping for air.
Without a parallel in recent human history, the coronavirus pandemic has revealed an important health equity issue facing our world today: while oxygen is a vital element, not everyone has access to it. Cases such as India should serve as a wake-up call and other governments shouldn't wait for such a state of affairs to realize just how important universal oxygen access is to sustain life.